GOVT. OF INDIA APPROVED NACTET COURSES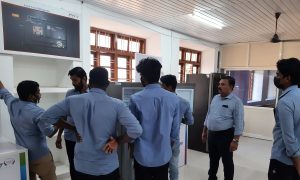 The 1-year Mechanic Air Conditioning and Refrigeration course is a comprehensive training program focused on equipping students with the necessary skills and knowledge. During the course, participants will gain a solid understanding of air conditioning and refrigeration principles, equipment, and maintenance techniques.
The program includes 6 months of practical On-The-Job Training (OJT), where students will work alongside industry professionals in real-world settings. This hands-on experience will enable them to apply their theoretical knowledge, troubleshoot issues, and fine-tune their skills in installing, servicing, and repairing air conditioning and refrigeration systems.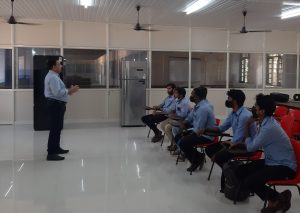 Electricity is a form of energy. Electrical energy has become a basic need for our day to day life. It is required for operating lights, TV, fans, fridges, computers etc. So we can't imagine without electricity in a day or a second. Of course a perfect electrician must know about the principles of electricity and all other its related works.
To qualify as an electrician you will need to have industry, recognized training and qualifications. Jayamatha ITI will give you an All Indian recognized NCVT certificate and a good trade training. We ensure a good electrician and thereby a good job culture.
The Plumber trade was started in 1980 in Jayamatha. After the completion of the trade, one can be able to undertake all types of plumbing works independently. Placement assistance is also given to trainees.
(Godrej Company and IFB Company sponsored Lab Facilities)